Best Synthetic Grass Installation Services in Tallahassee, FL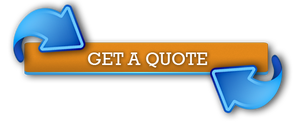 Choosing synthetic grass for your lawn and other parks will be an efficient decision to make. It won't cost you much for the years to come. Though a fresh green lawn looks adorable but maintaining it is hard. It is only green and beautiful in one desired season. But for the rest time, it looks patchy and undesirable. Synthetic grass offers a beautiful look throughout the year. Besides the above, there are some other amazing benefits offered by synthetic grass. Tallahassee Safety Surfacing is a renowned organization in America that provides trustworthy and desirable safety surfacing services. You can approach us for reliable materials and a delivery guarantee.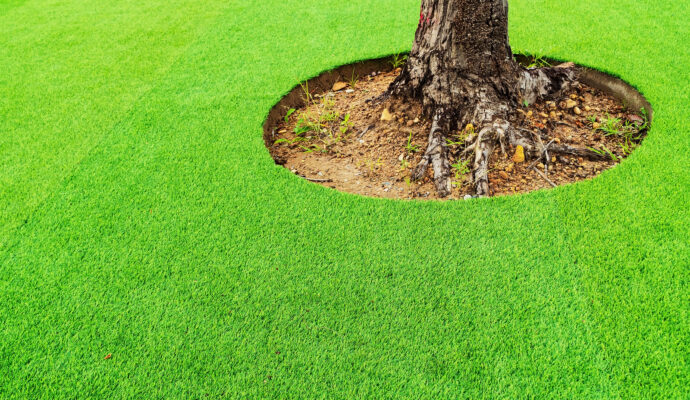 What is artificial grass?
It is made from recycled materials that are made to look like natural grass. It was first executed in the 1960s to play sports indoors. But today, it has been greatly developed and modified. Greens have become widely popular and a desirable choice for all. 
What are the benefits of installing synthetic grass?
There are several reasons for installing synthetic grass in playgrounds. Some of them are:
No cutting, mowing, or trimming of grass is required.

It can be installed quickly and in a hassle-free manner.

You need to water it at all

It is quite suitable for dog parks and dog daycare centers

It's designed in a manner that it has zero infill rubber granules. 

It can be laid out, expanded, and cut to custom fit.

No pesticides, fertilizers are required to keep the synthetic turf free from pests.

The material is non-allergic, which makes it a fine choice for parents and schools.

It requires little to no maintenance.

It stays green and uniforms all year long without the patches.

The design is perforated, which promotes drainage, and thus it provides a dry surface for your kids. 

It even looks good for business environments and spaces.

You can save good money as there is a reduction in the amount of money spent on water bills, pesticides, insecticides, reseeding, and maintenance.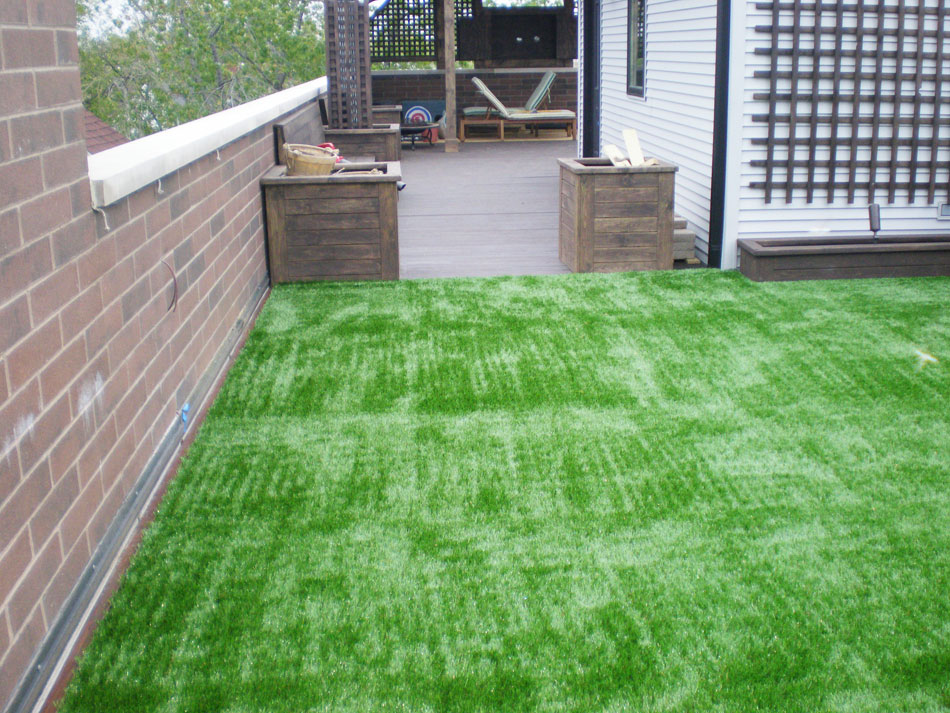 How is synthetic grass suitable for residential lawns?
The artificial grass offered by our organization can provide the feel, look, and performance of natural grass. It is a nice alternative to use in home lawns. It is a type of surface that your dog will not be able to dig up. It sheds waste through the drainage holes and, with proper installation, ensures super flow. It also keeps fleas and ticks away, giving you peace of mind and saving money. If you are tired of muddy paws in your house, this is a reliable choice to make. Smells and unsightly dead spots will be a thing of the past. 
The secret of our product remains in the installation techniques and superior quality products. The experts have mastered the art of providing top-class errorless services, which makes the product working for longer durations. 
How is synthetic grass suitable for commercial lawns?
Artificial grass can be installed everywhere. Venues that are aesthetically pleasing and durable seem to be a quick return on investment. At the same time, the customer can enjoy the outdoor grass while avoiding maintenance and cost. All the companies around the world are discovering the value of amenities that can attract customers. By installing artificial grass, you can eliminate the need for pollution with pesticides. A sustainable lawn environment can be created.
Greater design insight and expertise is required for perfect artificial grass installation. The beautiful ambiance created by artificial grass can help you put a strong impression on the clients and build stronger relations with them. If you belong to the hospitality sector, you can see additional investments with increased traffics and events occurring at your business. 
Why choose our playground safety surfacing?
More about Tallahassee Safety Surfacing
---
Tallahassee Safety Surfacing has kept its record of fulfilling the demand of the customers from the beginning. There are many reasons people trust us and wish to work with us. Some of them are mentioned below:
Guarantee of material used– our organization uses top-class materials. If the material used is of good quality, then the surface management will be easier, and you will have to lay much less stress worrying about it. Also, the material is completely safe and comes with a warranty.
A variety of services offered– Safety surfacing itself is so varied and diverse. Such as rubber tiles, bonded rubber mulch, EPDM rubber, bonded rubber, poured in place or PIP rubber, synthetic grass, and synthetic turf. Every material has its own advantages. And you can choose as per your requirements. 
Free quotation– if you are doubtful about what kind of safety surface will be long-lasting in your particular case, or you suffer from issues regarding your playground or interior safety surfacing, you can call us and get your quotation booked. Our experts will look for the issue-creating areas and give all possible solutions that will be low in budget but high in quality.
The right time is now. Do not waste another minute if your playground requires changes, as the safety of children cannot be compromised. So, dial our number and reach out to us now. 
Below is our list of additional services: