Best EPDM Rubber Installation Services in Tallahassee, FL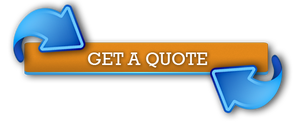 EPDM stands for Ethylene Propylene Diene Monomer. EPDM is a type of synthetic rubber mainly made up of ethylene and propylene, which are oil and natural gas derivatives. Pure rubber becomes fragile due to temperature variations, but synthetic rubber can withstand all types of temperatures. EPDM rubber is extremely durable and elastic. Due to its flexibility, it is suitable for playgrounds, sports fields, parks, etc.
Tallahassee Safety Surfacing is a well-known company for providing services for a long period of time. Our team is experienced as well as hardworking. We don't believe in guesswork. Our team works with full precision and accuracy to provide you with the best results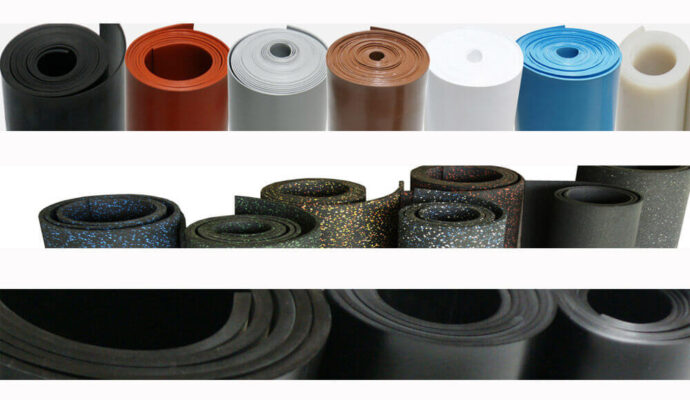 What is EPDM Rubber?
EPDM rubber is a single bonded molecular structure with ethylene, propylene, and diene. The ethylene content range between 45%-75% usually. Diene is present in very less proportion but provides incredible flexibility, durability, and resilience. This is resistant to ozone and UV rays. EPDM Rubber is made up of multiple layers of materials. The first layer is of SBR granule and PU adhesive, and the second layer contains PU adhesive again with EPDM. These materials make it stronger and more durable. Due to its properties, it is used in many applications like in vehicles as door seals, window seals, cooling system hoses, and also in cold rooms, playgrounds, water pumps, heaters, oil cools, and radiators.
Properties of EPDM Rubber
EPDM Rubber can resist UV rays, ozone, weather and is water-resistant.

It is steam resistant too. This can resist steam up to 392 degrees for 200 degrees C.

It suits well with polar substances like ketones, alkalis, hydraulic fluids, and hot and cold water.

This works well in temperatures ranging from-50 degrees F(-45C) to 350 degrees F(177C).

EPDM Rubber is also very elastic, having 600% elongation capacity and high tensile strength ranging from 500-2500 psi.

This is also an electrical insulator.
Fields of application of EPDM Rubber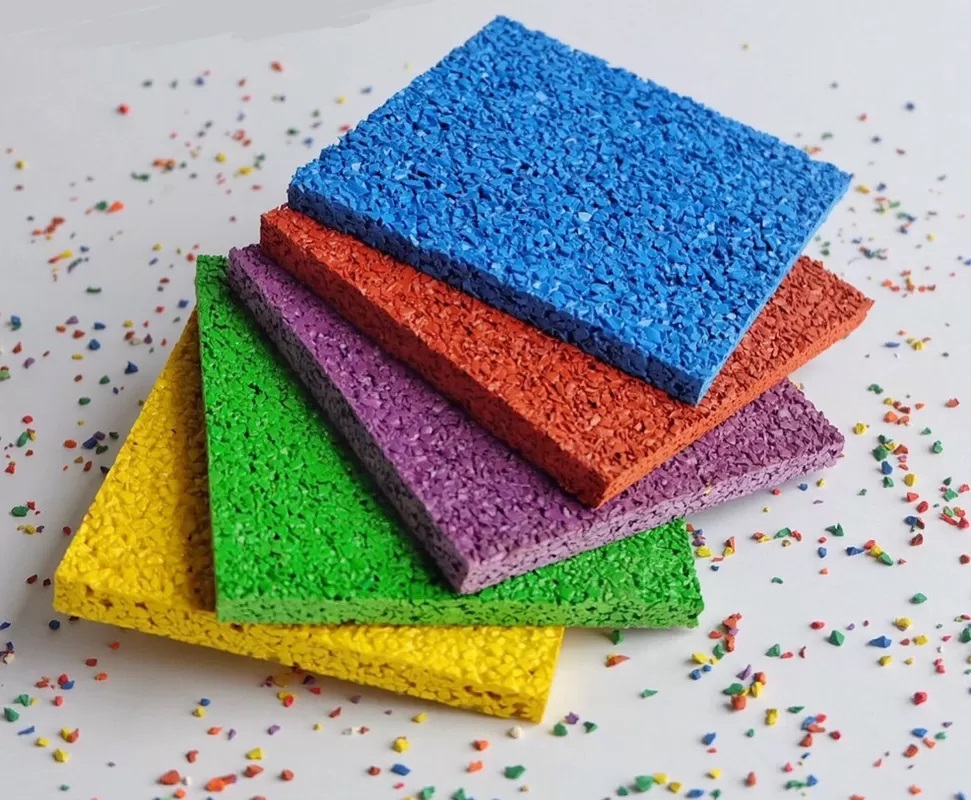 Why should you use EPDM Rubber?
Let us now look at its benefits:
First of all, EPDM rubber is versatile and is used in a variety of areas because of its properties.

EPDM rubber is slip-resistant, further protecting from any serious injuries from unintentional falls. This can also be used in bathrooms, pool decks as it is moisture resistant as well as non-slippery, which prevents any skidding.

It is soft and flexible, so it provides a cushion-like surface under the foot so one can enjoy walking as well as playing there. 

This is also a noise-absorbent, so its surface absorbs the noise and reduces the noise transmissions from one place to other. This is the best-suited option for gyms or gaming rooms because of this property.

EPDM rubber is durable as it can last up to 5 years minimum. This requires low maintenance and is very easy to clean. This is ADA compliant, which means this is handicap accessible and is safe for people with physical disabilities.

EPDM rubber granules come in a variety of colors, patterns, and textures. So, you can make your color combination as it has a plethora of options to give your place a beautiful aesthetic look.

EPDM rubber is cost-effective surfacing. This may appear like a high investment in the beginning, but we assure you that this is worth it. This surfacing is tough and safe for children. This requires very low maintenance, unlike other concrete surfaces.
Silicone rubber Vs. EPDM rubber
---
Some people confuse silicone rubber with EPDM rubber. Here is a brief differentiation based on some properties: 
Materials used
EPDM Rubber: EPDM rubber is a unique compound made from synthetic rubber, which is made up of ethylene, propylene, and diene. This is mainly used in automotive industries, construction for seals, playgrounds.
Silicone Rubber: While silicone rubber is made up of carbon, hydrogen, oxygen, and silicon. It is used in rail, aerospace, food, or beverage. 
Temperature resistance
EPDM Rubber: EPDM Rubber has maximum resistance to 130 degrees C (266 F).
Silicone Rubber: Silicone rubber can resist 260 degrees C (448F) to 270 degrees C (518 F).
Elongation
Elongation refers to the flexibility of the rubber. It is the condition which that checks how the material performs when it is expanded or contacted. 
EPDM Rubber: EPDM rubber has an elongation capacity between 500% – 700%, and it can resist harsh environments.
Silicone Rubber: Silicone rubber is used due to its high tensile strength and elongation capacity of up to 800%. It can stay elastic up to -60degree Celsius. This can resist extreme temperature and works well in every type of weather.
Why choose us?
---
Tallahassee Safety Surfacing is one of the best companies all over the country and provides top-quality services to our customers. We work according to customers' requirements and conditions. Our company offers fair price deals and offers to our customers. Tallahassee Safety Surfacing has skilled and experienced professionals. We work with precision and even provide guarantees to our customers on our services. Our employee works with full dedication to provide you with the best. So, for further information, please contact our experts.
Below is our list of additional services: